The Ghost of Infatuations Past
(Even if you have no inclination to read the rest of this post, click on the link at end...you can thank me later.)

I have no idea what the exact physiology is, but some frontal lobe or another usually decides to assault me with nonsensical thoughts as I drift off to sleep each night...and yesterday, for whatever reason, the late 60's show "The Ghost and Mrs. Muir" invaded that twilight state.



What? A show that I probably hadn't seen or thought about in at least 30 years?

I remember that I loved the show -- but why? It dawns on me that I had a childish (somewhat appropriate since I actually was a child) crush on the captain.

I mean, isn't it every young girl's fantasy to have a cantankerous ghost living in your attic?

Then this morning -- holy crap -- I found the above photo online and realized that my husband looks an awful lot like Captain Gregg.

Well, at least my taste is consistent.

Captain Gregg was on a list of older (as in old enough to be my grandfather?) men that made me feel all warm inside in my single-digit days:




Andy Williams! (Dreamy blue eyes and that smooth croon...)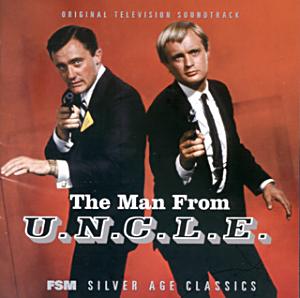 The blond guy on The Man From U.N.C.L.E. -- Illya Kuryakin! (From the good ole pre-V-chip days when a parent could allow a 5 year old to watch a show featuring gunfire and espionage...)
The dad from the Sound of Music (Well, I still can't explain that one...maybe because he solved a problem like Maria?)
What does this all mean? That sexual orientation is innate? That there's no explaining chemistry?
That I'm pretty darn old?
Yep, that would be it.
But it is impressive that every youthful memory I could conjure up has a website devoted to it; some more creative than others.
So, please enjoy this
artistic interpretation
of The Ghost and Mrs. Muir.